Installer Android Studio sur Windows
Site d'apprentissage des langues gratuit:
Suivez-nous sur notre fanpage pour recevoir des notifications chaque fois qu'il y a de nouveaux articles.
Facebook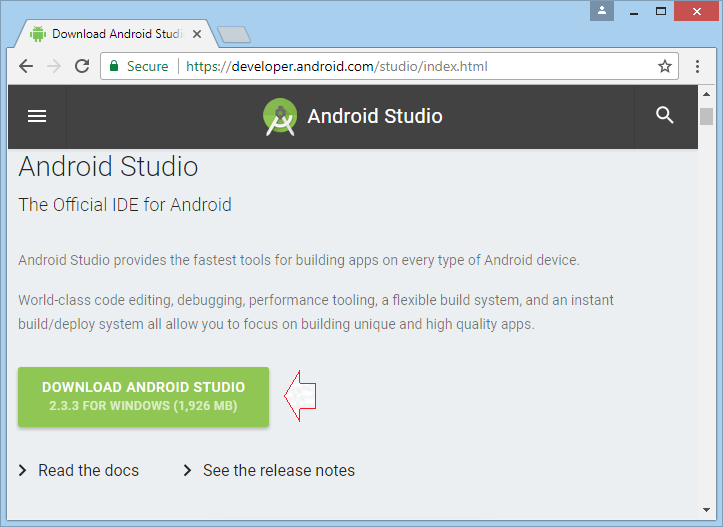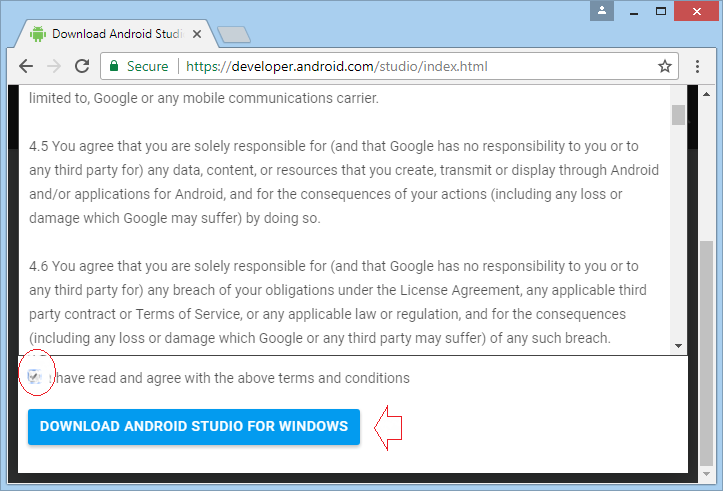 Des résultats de téléchargement: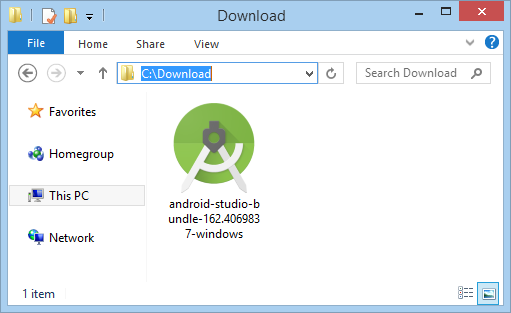 Vous devez vous assurer que votre ordinateur a installé Java version 7 ou supérieure. Ici, j'ai installé Java version 8: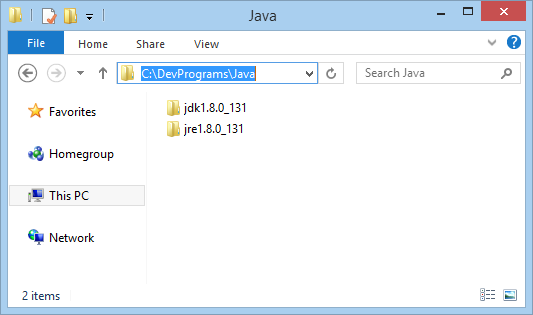 Si vous n'avez pas installé Java, vous pouvez voir les instructions à: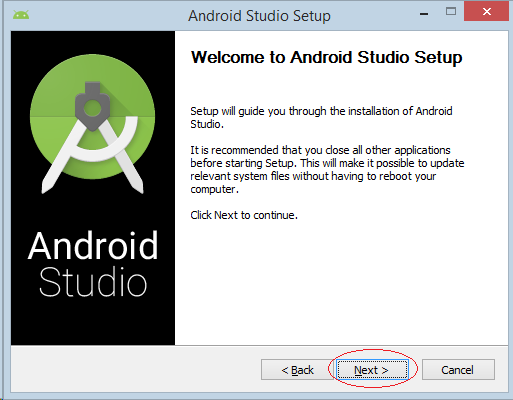 Sélectionner toutes les options (options).
The Android SDK (software development kit) est un ensemble d'outils de développement utilisés pour développer des applications sur la plate-forme Android. Le SDK d'Android comprend les éléments suivants:
Des bibliothèques requises
Débogueur (Debugger)
Un émulateur (emulator)
Documentation pertinente pour les interfaces de programme d'application Android (API)
Exemple de code source
Des tutoriels pour le système d'exploitation Android
Un Android Virtual Device (AVD) est une configuration de périphérique exécutée avec l'émulateur Android (Android emulator). Il fonctionne avec l'émulateur pour fournir un environnement virtuel spécifique au périphérique dans lequel installer et exécuter des applications Android.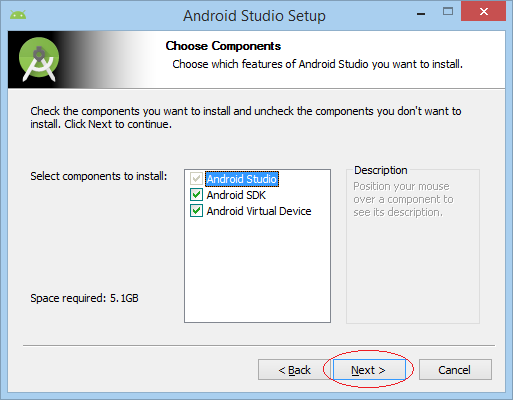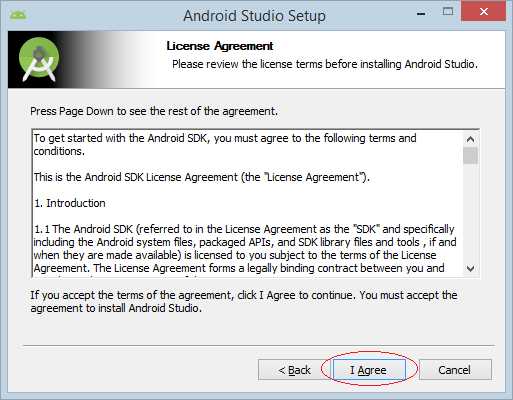 Sélectionnez le répertoire de l'installation:
Android Studio Installation Location: D:\DevPrograms\Android\Android Studio
Android SDK Install Location: D:\DevPrograms\Android\sdk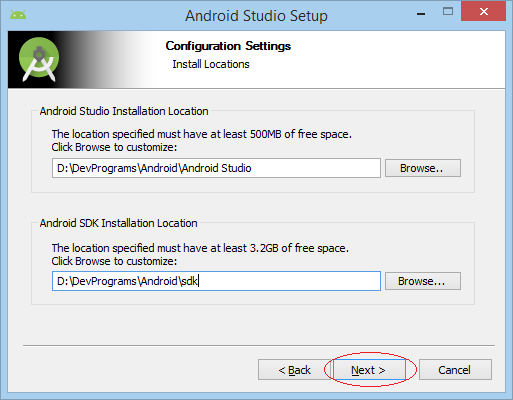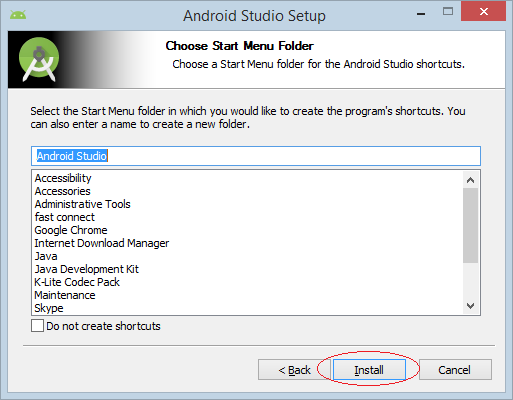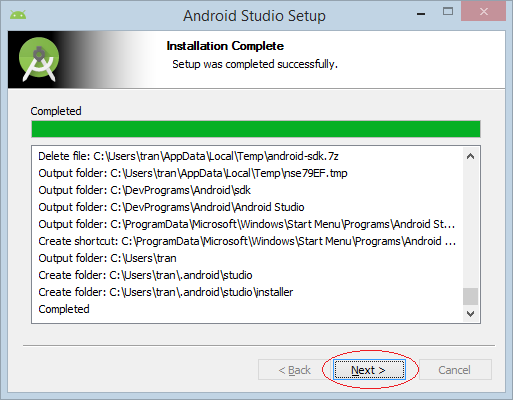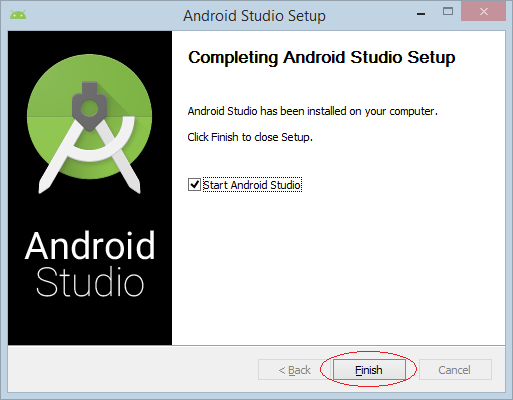 Vous avez achevé d'installer Android Studio.
Lors de la première exécution, Android Studio vous demande si vous souhaitez importer les paramètres de version Android Studio que vous avez peut-être installé à l'avance ou pas. Vous pouvez sélectionner NO.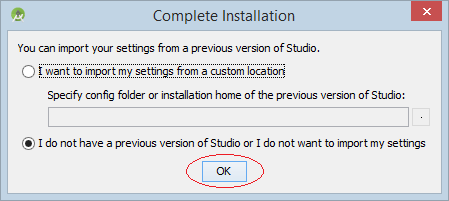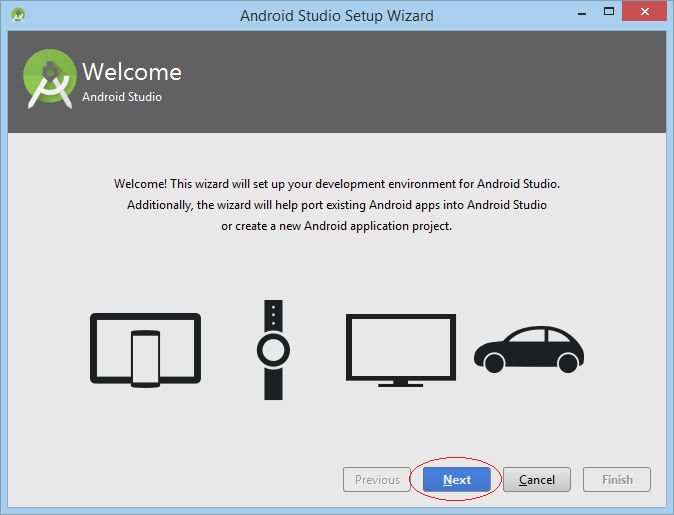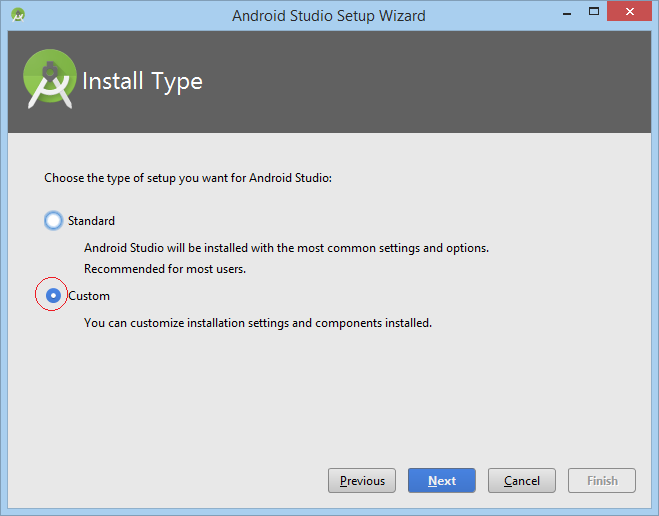 Sélectionnez un Theme que vous voulez: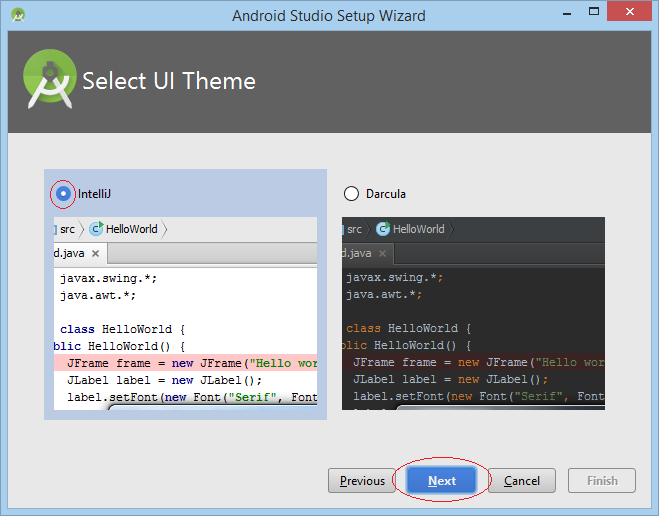 Setup Wizard mở ra một cửa sổ để bạn chọn các thành phần để bạn cập nhập, hoặc cài đặt thêm:
Performance (Intel® HAXM):
Permet à un moteur de virtualisation assisté par un matériel (hyperviseur) (hardware-assisted virtualization engine (hypervisor) ) d'accélérer l'émulation d'application Android sur votre ordinateur de développement. (Conseillé)

Android Virtual Device
Un périphérique virtuel Android préconfiguré et optimisé pour les tests d'application sur l'émulateur (Emulator). (Conseillé)

Sélectionnez le dossier SDK que vous avez installé à l'étape précédente. Les nouveaux composants SDK seront mis à jour dans ce répertoire.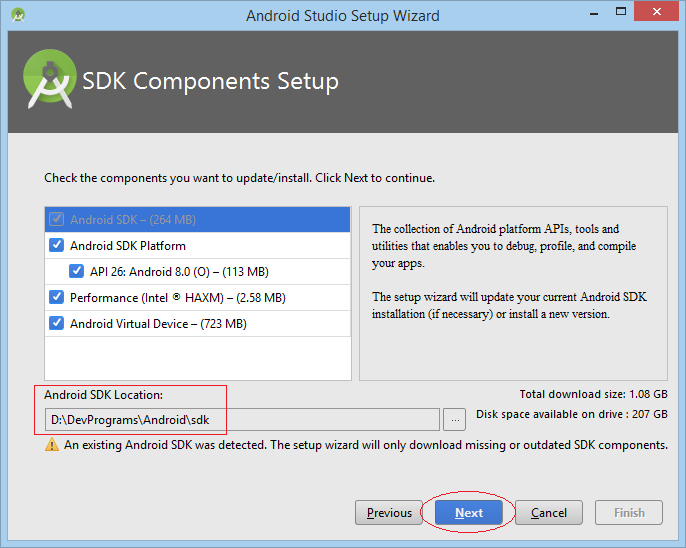 If your computer is equipped with good hardware, the Android Emulator can run in Accelerated performance mode.

You can configure to specify the maximum amount of RAM for the Intel Hardware Accelerated Manager (HAXM). Recommended to 2GB.
Remarque: Si vous mettez de côté une grande réserve de mémoire, d'autres programmes peuvent fonctionner lentement lors de l'utilisation de l'émulateur x86 avec HAXM.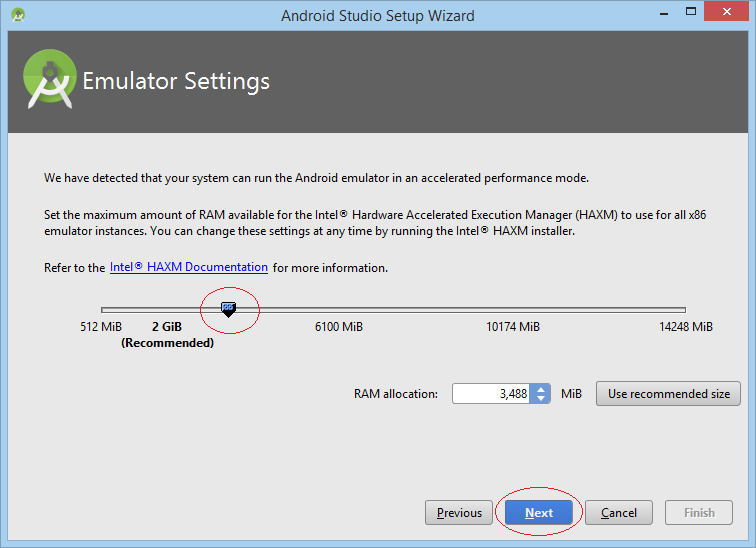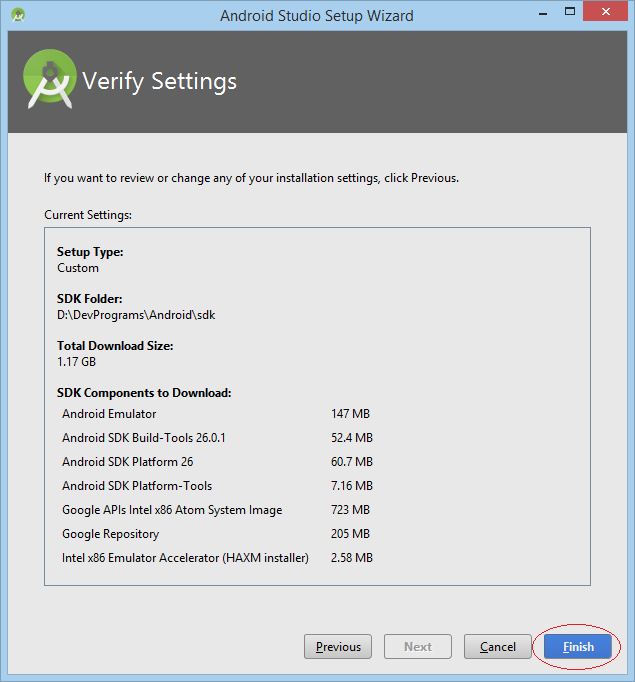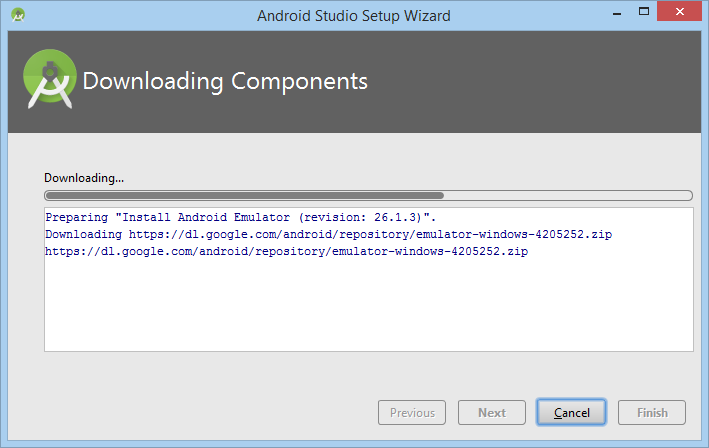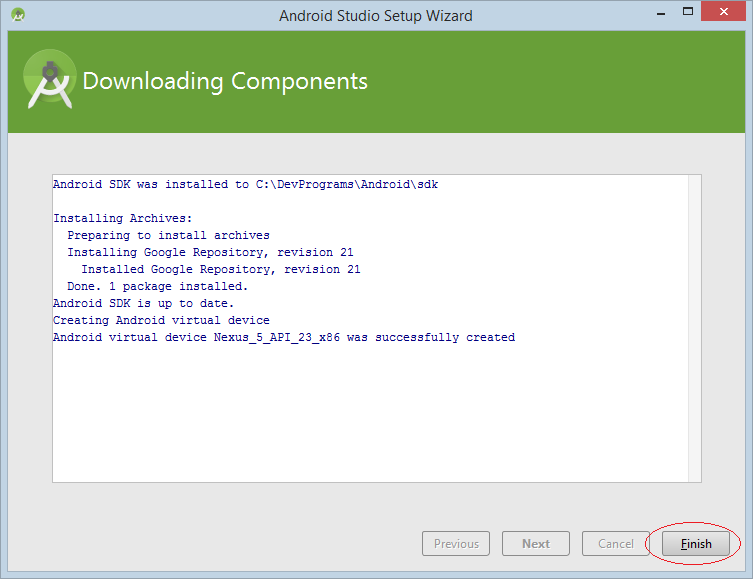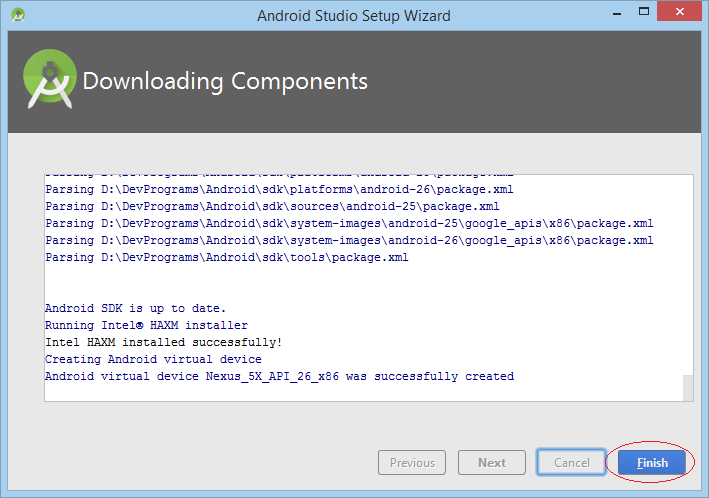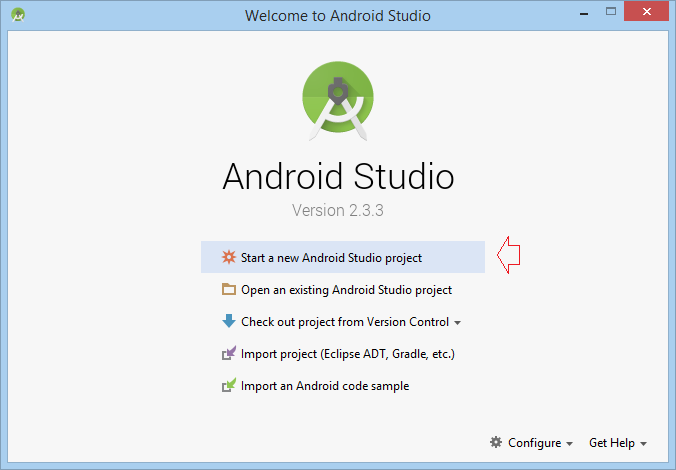 Lorsque vous exécutez Android Studio pour la première fois, Android Studio vous demande d'installer Intel @ HAXM, si vous ne l'installez pas, vous pouvez l'installer en suivant les instructions ci-dessous: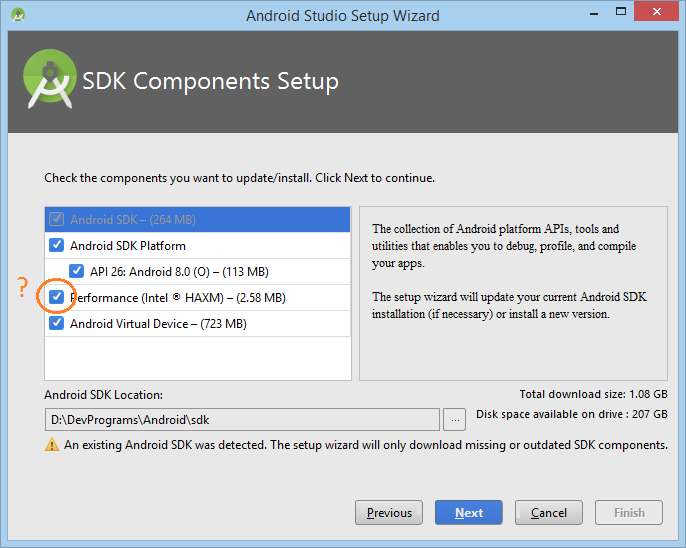 L'insallation Intel® HAXM:
Basically, Android Studio was originally created to develop Android applications. However, according to the general trend like other IDE(s), it allows installing more Plugins to develop other applications such as Dart, Flutter,... Here are a few suggestions for you:
Dart/Flutter: