Enregistrer la Google Map API Key
Suivez-nous sur notre fanpage pour recevoir des notifications chaque fois qu'il y a de nouveaux articles.
Facebook
Vous devez avoir un compte Gmail, connectez-vous à gmail et accédez à l'URL: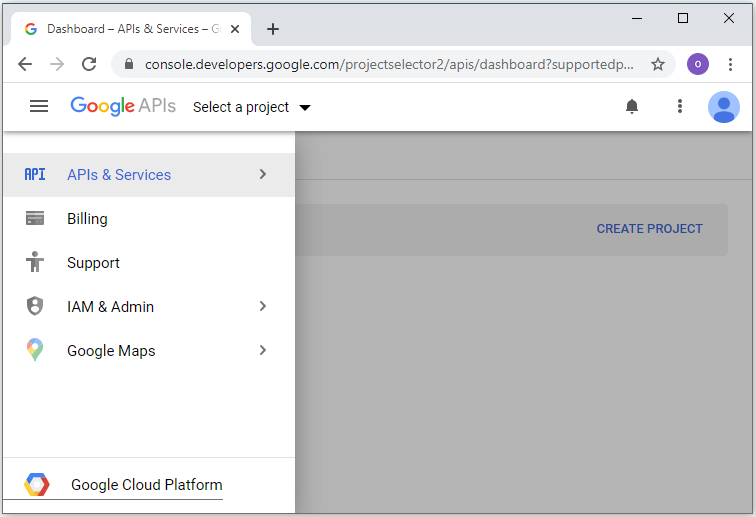 Sur Google Developers Console vous devez créer un projet.
Remarque: Vous pouvez créer un ou plusieurs projets à des objectifs différents.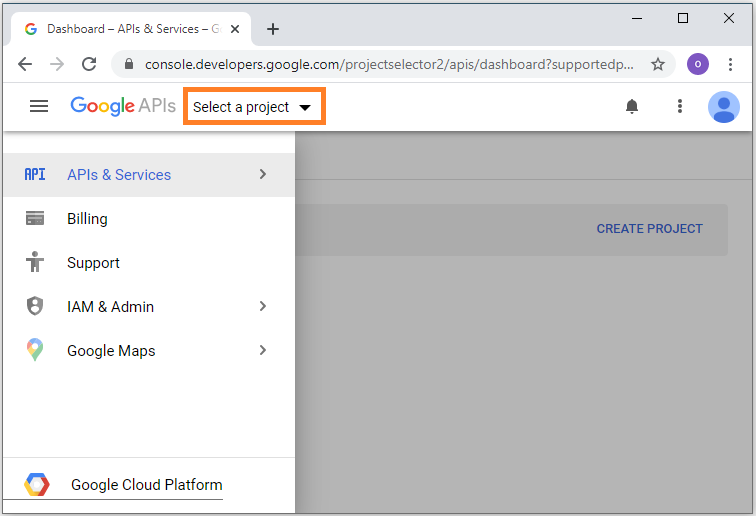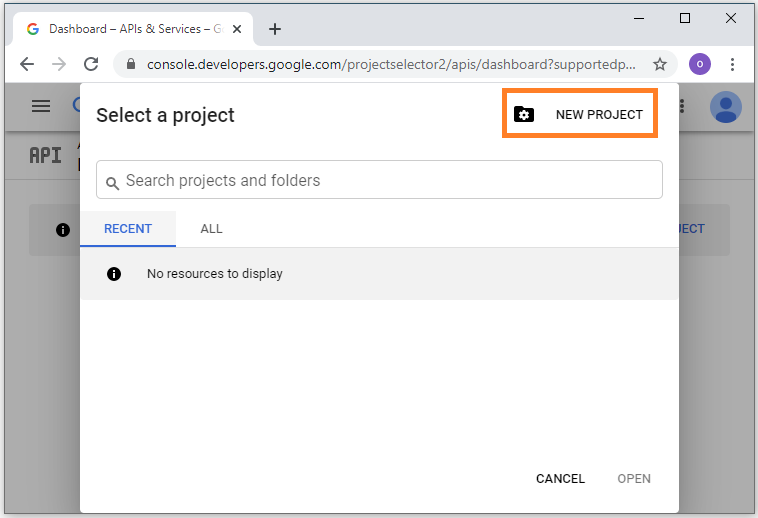 Le nom du projet devrait être nommé après votre entreprise, ici j'ai nommé MyGoogleMap.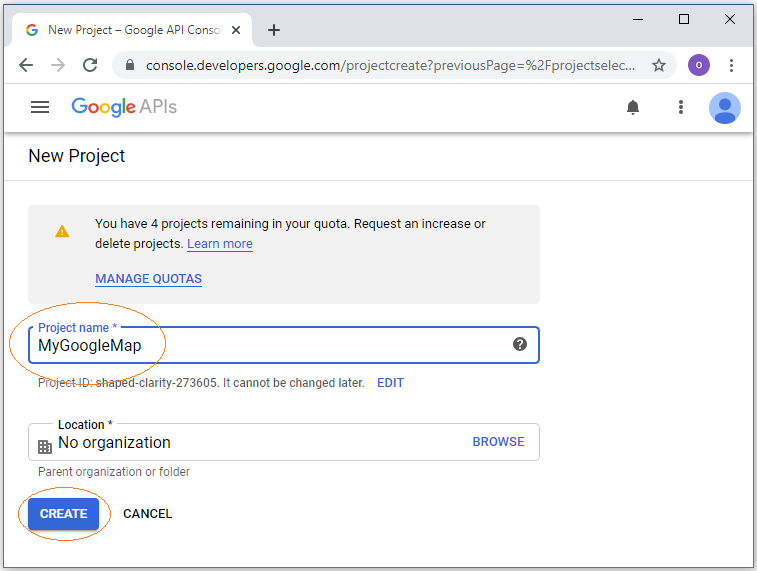 ​​​​​​​Votre Project est créé: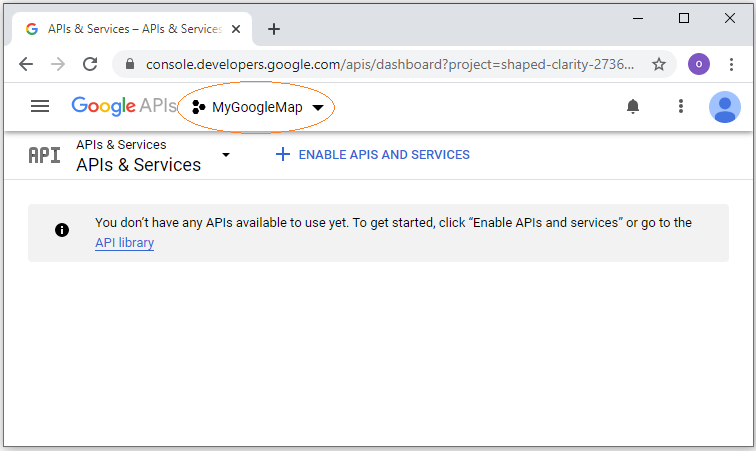 Tout d'abord, vous devez choisir le projet, par exemple, je suis dans le projet​​​​​​​ MyGoogleMap.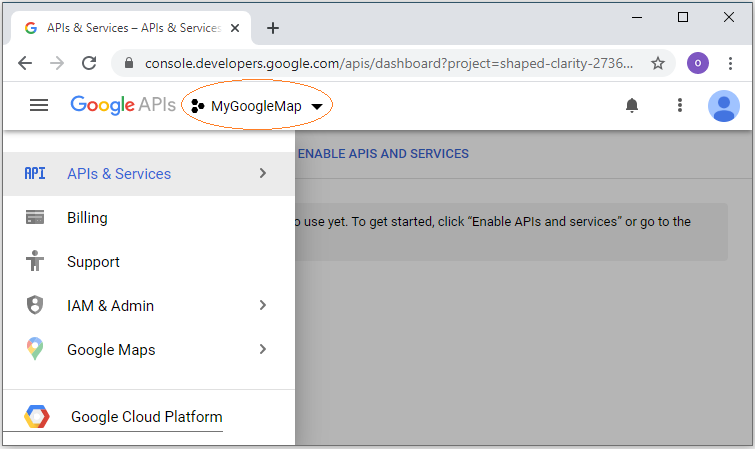 Si le APIs n'est pas activé, vous devez l'activer: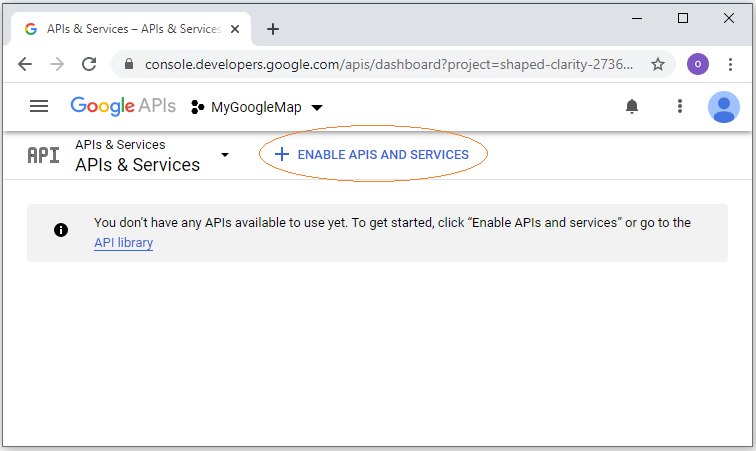 Search with the keyword "Map":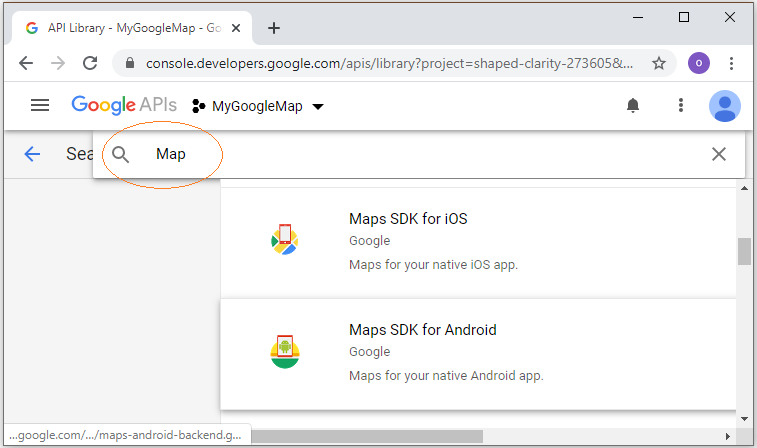 Cliquez sur "Maps SDK for Android".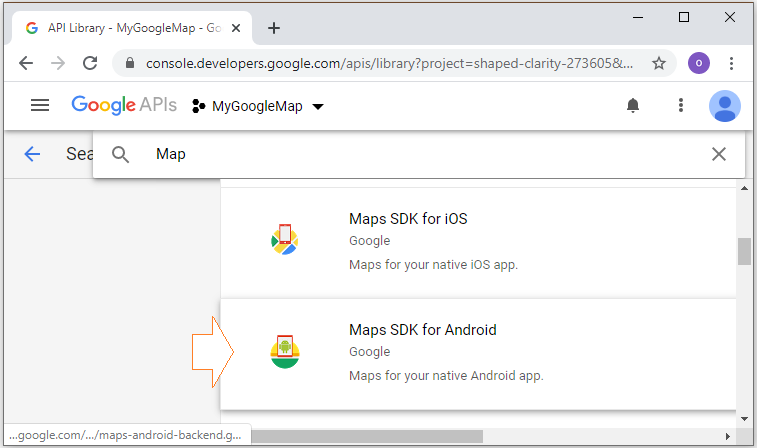 Activez "Google Maps Android API".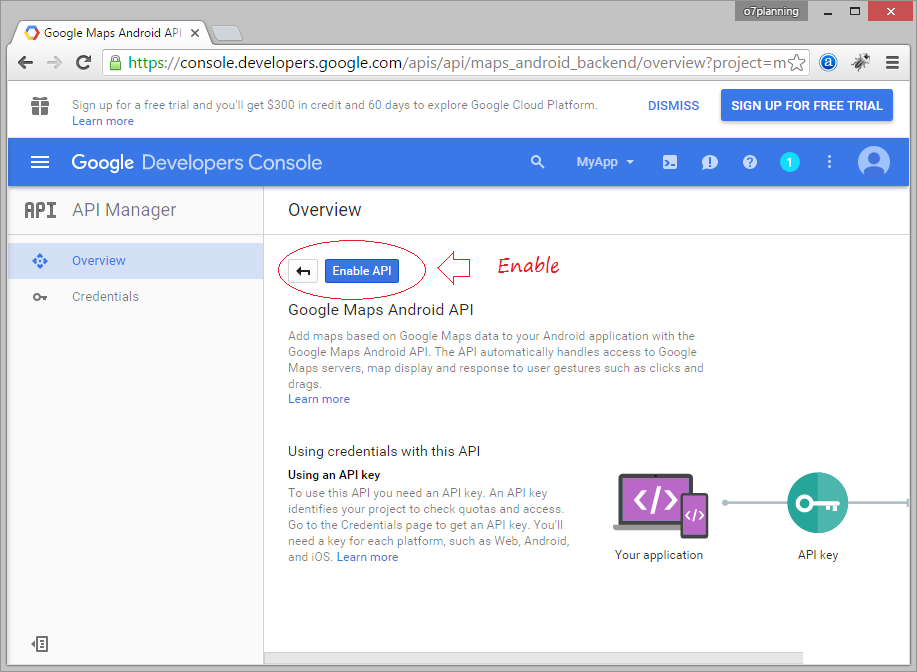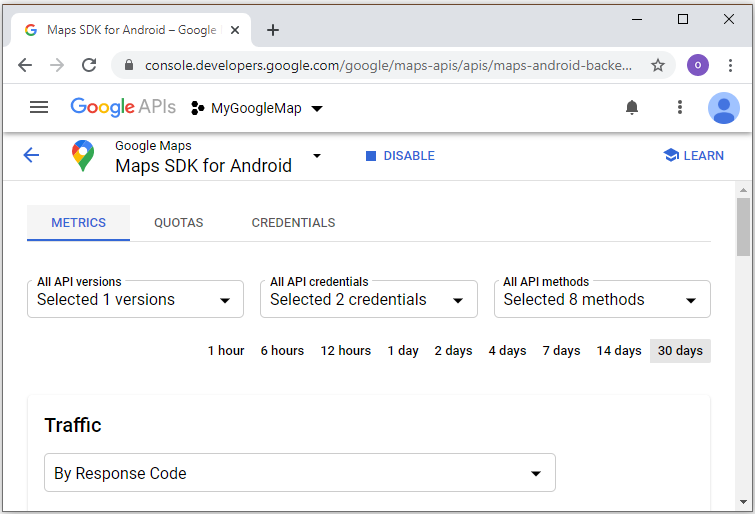 Google Maps Android API est activée, mais vous ne pouvez l'utiliser dans votre projet que lorsque vous créez des références (Credentials). Dans ce cas, vous devez faire une demande d'accréditation.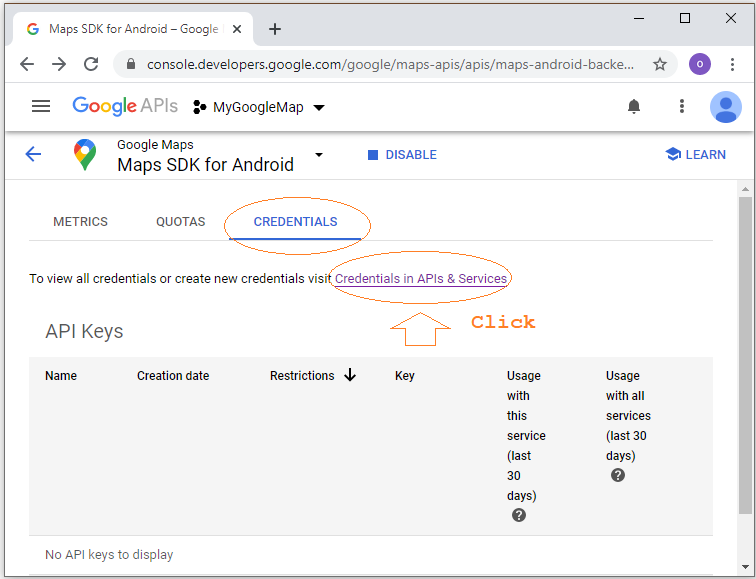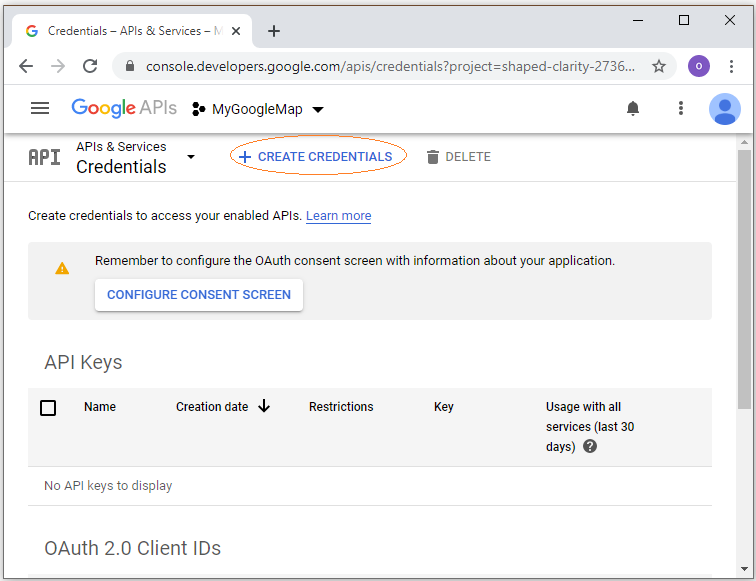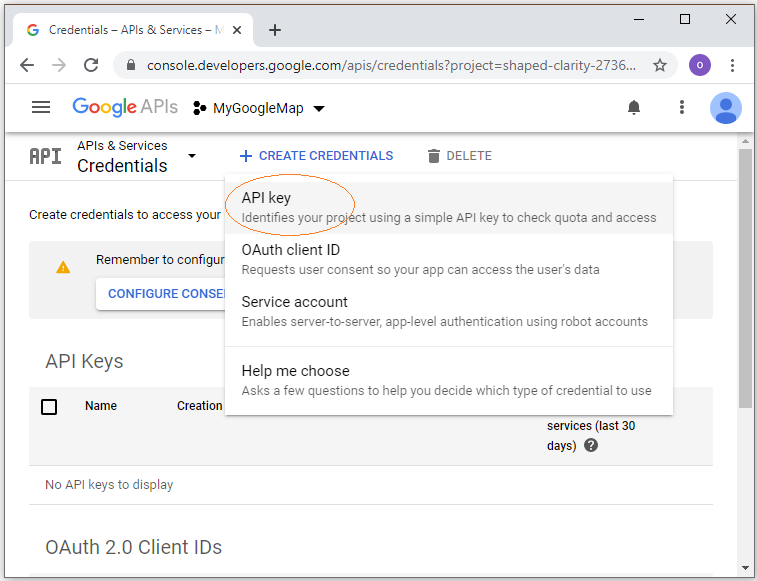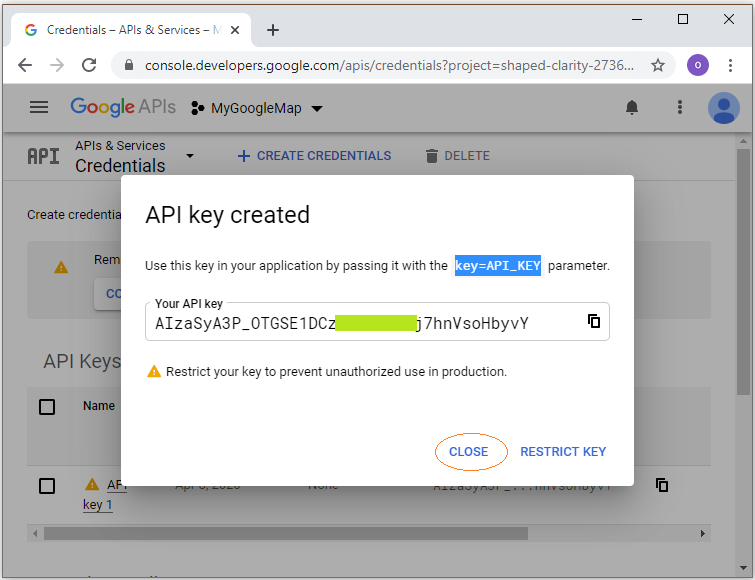 API Key est créé: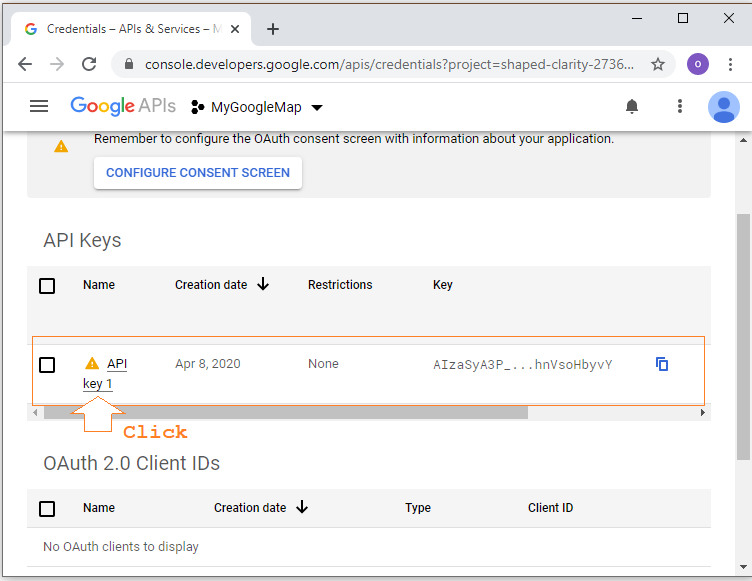 Le nom de votre Android API Key est "My Android API Key for Tutorial".