Installer la base de données MongoDB sur Windows
Suivez-nous sur notre fanpage pour recevoir des notifications chaque fois qu'il y a de nouveaux articles.
Facebook
MongoDB for Windows Server 2008 R2 Edition (i.e. 2008R2) runs only on Windows Server 2008 R2, Windows 7 64-bit, and newer versions of Windows. This build takes advantage of recent enhancements to the Windows Platform and cannot operate on older versions of Windows.
MongoDB for Windows 64-bit runs on any 64-bit version of Windows newer than Windows XP, including Windows Server 2008 R2 and Windows 7 64-bit.
MongoDB for Windows 32-bit runs on any 32-bit version of Windows newer than Windows XP. 32-bit versions of MongoDB are only intended for older systems and for use in testing and development systems. 32-bit versions of MongoDB only support databases smaller than 2GB.

Note: MongoDB a 2 version, Community Server et Enterprice Server. Dont Community est la version gratuite, alors qu' Enterprice est la version commerciale, vous devez payer pour l'utiliser. Dans ce document, je vais vous guider d' installer et de configurer la version gratuite.
Vous pouvez télécharger le fichier de l'installation (msi ou zip), au cas où le fichier de l'installation est le fichier zip, vous devez l'extraire le fichier compressé sans nécessaire d'installer. Ensuite, vous commencez à configurer.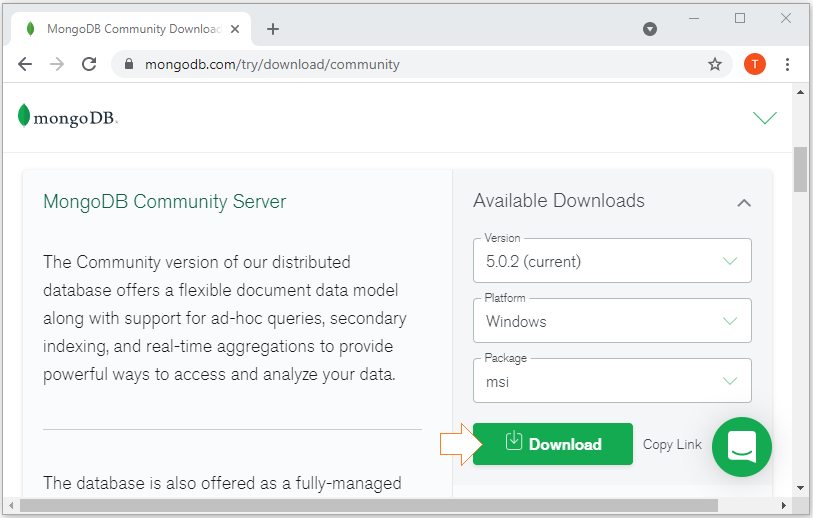 Les résultats de téléchargement: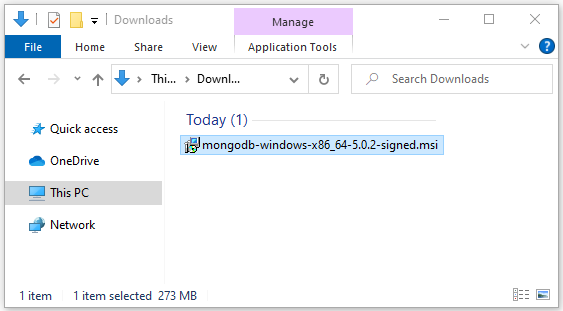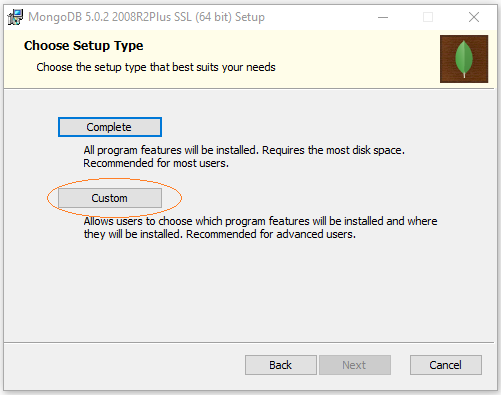 Select a folder to install MongoDB: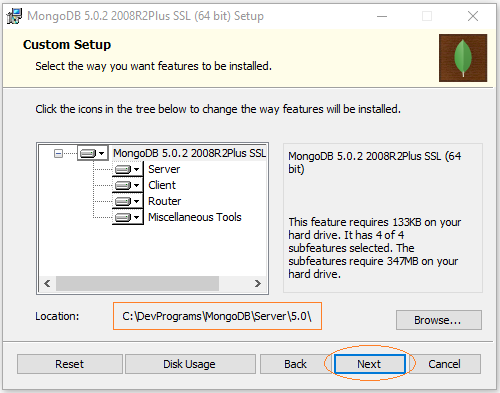 Next, choose a folder to store data and logs for MongoDB, these are important data so you should put them in a safe folder, for example:
D:\MongoDBData\Server\5.0\data\
D:\MongoDBData\Server\5.0\log\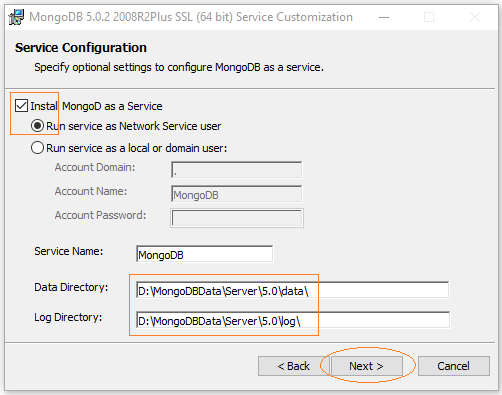 Sélectionnez pour installer Mongo Compass, celui-ci est un outil virtuel qui vous aide à travailler avec MongoDB.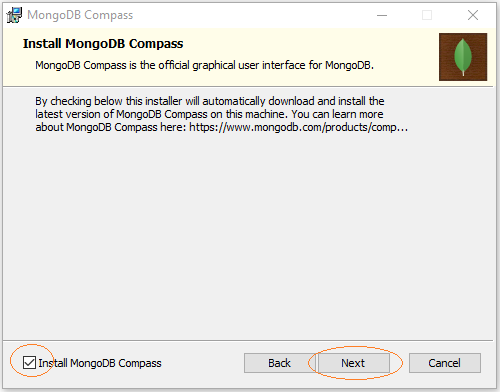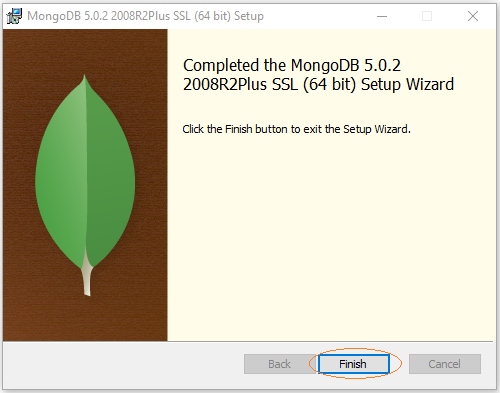 OK, bạn vừa cài đặt xong MongoDB và Mongo Compass.
The MongoDB Compass welcome window displays to introduce you to its basic features.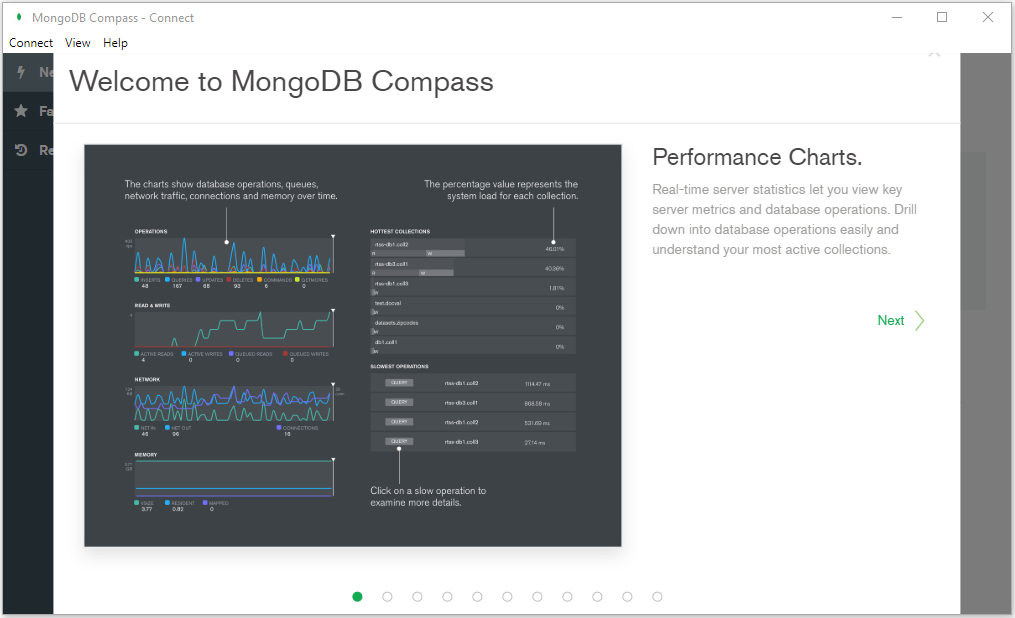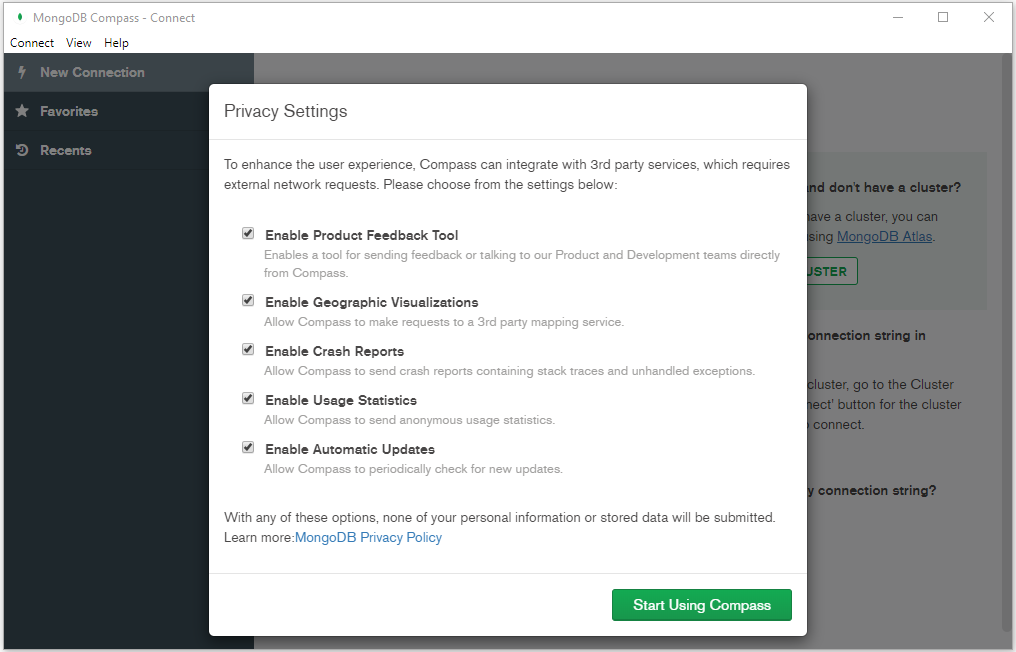 Restart your computer to complete the installation.
As mentioned above MongoDB Compass is a visual tool for you to work with MongoDB. Here's what the tool looks like when you run it for the first time: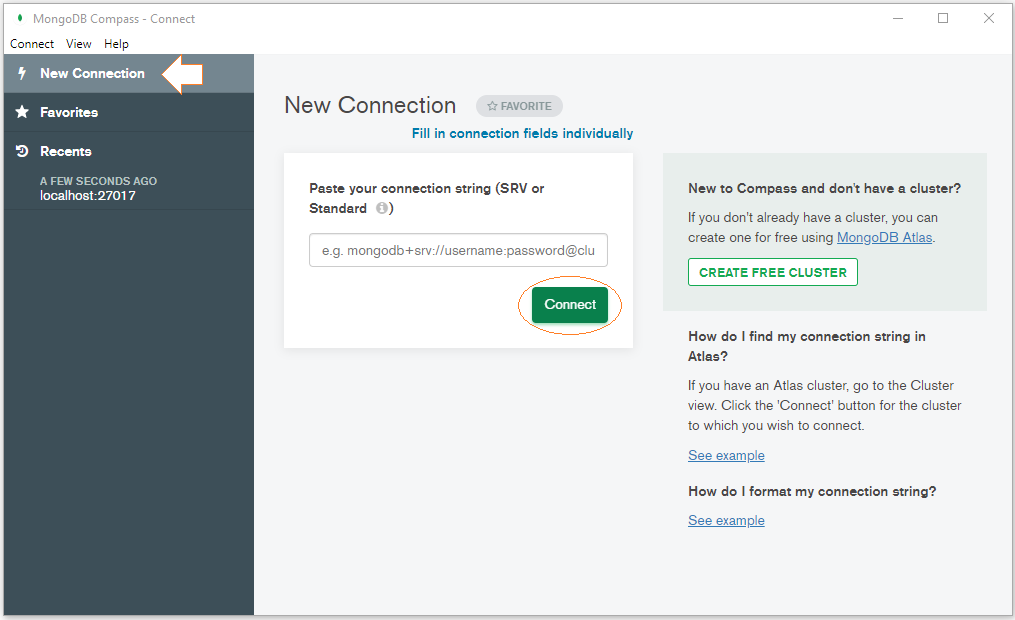 This tool allows you to enter a "Connection String" to connect to a certain database on the network or leave it blank if you want to connect to the newly installed MongoDB on your computer.
After connecting to a certain database you will see an interface like this: